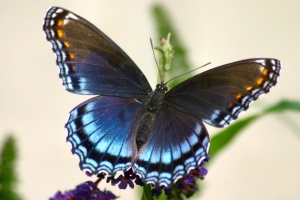 We've been HubSpot partners for over three years now and have on boarded over 40 customers as well as consulted with a few dozen others. But something happened today that has never happened to me before—I got a rousing round of applause from a client.
We recently were retained to help a regulatory consulting company re-design their website and launch them on a full blown inbound marketing campaign. The owner knew she needed a new website and she knew she needed outside help to get it done. The company culture feared change, feared online marketing, feared competition, and had no idea of how to take the steps needed to overcome these fears and build a website that attracted prospects using valuable content.
This company knew they needed to change, but needed a framework to work by and a nudge in the right direction. So when the owner was referred to me and we hit it off she hired us and we started down this road of inbound marketing. Many of you already moving on that path would recognize what we did as a straight forward, basic plan.
That is what it looked like to me. What it looked like to them was totally different.
Here is what the employees of this company saw:
An opportunity to share their expertise to the world
Proof that management was progressive and concerned about the future
An outlet for creativity in a pretty un-creative world - telecom regulation
New sales opportunities in a stagnant market
A new enthusiasm for the expertise they have
A new appreciation for how much they help their clients and how important they are to them
A new energy to find ways to add more value and be even better at what they do
This company came to understand how they can translate what they do every day into content and how that content is used to attract new prospects and they are excited about it! They see that buying is changing and they need to change to meet the expectations of new prospects.
In short, a simple website re-design turned into a new sales and marketing strategy. This project created a new energy and enthusiasm for the business, their customers, their market place, and their jobs. They were thrilled to be moving ahead and excited about the opportunities this new website and the thinking that goes with it will bring.
So when I was asked to attend a meeting this morning to review the project with the team I expected to meet with 5 or 6 key people. Instead I met with the entire company and walked them through the site and answered their questions.
And at the end of the meeting they gave me a round of applause for helping them change.
Remember, it's not just a new website, it's a new way of thinking.