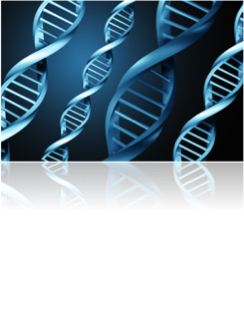 The future of marketing belongs to the hybrids.
The role of the CMO has expanded beyond brand, creative and advertising to include digital programs, analytics and marketing technology decisions, among other emerging disciplines.
As a result, marketing professionals are tasked with developing new skills—primarily in the areas of tech and data analysis—in order to successfully execute strategic, integrated campaigns that drive leads and loyalty.
But, next-gen, hybrid marketers are a rare breed with agencies, corporations and tech companies all after the same employees.
How can you prepare yourself for the future and stand out in the marketing talent crowd? Below are six key competencies of the tech-savvy marketing professional.
1. Data Analysis
Marketers have access to an insurmountable amount of data. Hidden within it lies consumer intelligence and market research, insight into the performance of campaigns, and actionable next steps. Yet, "on average, marketers depend on data for just 11% of all customer-related decisions." Metrics-driven, analytical marketers are needed to bring order to the noise and meaningful data to the forefront.
2. Content Marketing
Content is the crux of inbound marketing, fueling email, social updates, PR outreach and search optimization. But as outlined in the 7 Key Elements of Great Business Content, "there are many talented writers and content services available, but few that possess the wide range of capabilities needed [for] … effective business copywriting."
Excellent copywriters create content that is strategic, brand-centric, buyer-persona focused, optimized, technically sound, creative and results driven.
3. Social Media
Consumers discuss brands, seek recommendations, ask for advice and share experiences on sites like Facebook, Twitter and LinkedIn everyday—providing powerful opportunities for organizations to interact.
Marketers who understand how to navigate social channels and create integrated strategies are key to an organization's social business success.
4. Email Marketing
Marketing automation technologies, like HubSpot, have changed the game when it comes to email marketing. Messages can now be personalized based on consumers' behaviors and preferences.
However, with technology changing so quickly, many marketers lack the technical prowess to execute advanced campaigns, leaving those with the skills in high demand.
5. Mobile
The proliferation of smart phones and tablets has created an always-on society, that expects anytime, anywhere access. As usage increases, we'll likely see the day when mobile users are more prevalent than desktop users. (That's already the case for Facebook.)
Marketers who aren't considering the implications of mobile on marketing and customer service are at a severe disadvantage to those that are.
6. Development and Programming
Basic coding and programming skills help marketers understand what is and isn't possible when it comes to technology. This helps you guide strategy, ask the important questions and think outside the box.
As explained in Every Marketer Should be Technical: "To be successful nowadays, you need have both a breadth and depth of skills. You have to know what to ask for and how it's done. Without both of these capabilities, you're prone to be less efficient than a colleague or competitor who does."
The Evolution of the Prototype Marketer
For a deeper look into required competencies for marketers, including what's driving the transformation and resources to evolve, download PR 20/20's free ebook, Evolution of the Prototype Marketer: The Hybrids are Coming.
What skills do you think are critical for modern marketers? Share them in the comments.
About the Author: Tracy Lewis is an inbound marketing consultant with PR 20/20, a certified Gold HubSpot partner and inbound marketing agency that combines content, public relations, social media and search marketing into integrated campaigns.