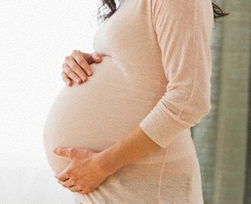 If you're practicing inbound marketing today and you're honest—then you have this challenge. The promise of inbound marketing comes along with a set of expectations and those expectations are simple. "I am going to get leads."
The reality of inbound marketing is our clients will get leads and they will get more leads from their website then they were getting before any of us came along, but helping clients understand when, how many, and what they look like is THE major challenge facing inbound marketing agencies.
Unfortunately, most of our clients don't look at the situation objectively. For years they haven't been getting any inbound leads and their website has anemic traffic numbers but two months into the engagement they want to know why they're not getting 100 leads a month. This comes down to one single issue—expectation setting.
This starts in the sales process where, in order to close business, we have to get our prospects emotionally excited about the promise of leads from inbound marketing. Most of us are responsible, so I know no one is promising 1,000 leads in the second month, but I also know it's what we DON'T say that starts to set the expectations.
We DON'T show them the relationship between traffic and leads. We DON'T tell them the timeline associated with driving new traffic in today's world of Get Found. We DON'T have honest and open conversations about their inability to nurture the leads from a sales perspective or close those leads. But perhaps the worst of all—we don't tell them that to really get significant leads from inbound marketing they have to make MAJOR improvements to almost all of their existing sales and marketing efforts.
Let me be clear. I am not being critical. This isn't easy. Our line of work, inbound marketing, is exponentially more complicated than anything any of us used to do. If you used to do advertising all you were ever on the hook for was producing and placing the ads. If you used to do website design or website development all you had to do to be successful was deliver the site. If you used to do PR, then a story placement or press release was your deliverable. Times were so much simpler.
But you decided you wanted to be an inbound marketing agency. Now you have to explain how content helps you get found, how landing pages and calls to action are mandatory, how leads need to be nurtured and content has to be delivered in context, how keywords have to be in everything, and that their personas need to be deep and multifaceted, is that enough—or should I keep going?
Sadly enough, most of your prospects and clients have little or no idea of what you are doing, why you are doing it and how it's going to help them get leads.
They measure you on only one number—leads!
If we are going to do this thing called inbound marketing, we are going to have to do it right, from the beginning. That means reworking our sales process so we spend enough time with prospects to understand their business intimately, not just the processes but the people. Prospects that won't let you look at their website analytics before you create recommendations shouldn't be prospects. Prospects that won't walk you through their marketing and sales processes or worse don't have them and don't want these processes shouldn't be prospects. Prospects that want you to rush through planning, strategy or foundational improvement work shouldn't be prospects.
Consider adopting a more transparent program development process. Show the prospect their current baseline numbers even if they are low or embarrassing. Show them the relationship between the level of recommendation and the leads they should expect. Low investment levels translate into slow growth. Want to get more leads? Invest more money in inbound marketing tactics. Show them the pace of growth and the compounding factors that make inbound marketing such a sustainable and efficient approach.
Use pictures, graphs images to tell them a story. Show them the mathematical relationship between their website traffic and leads. Educate them throughout the process. Educate them early and often even after they become clients. Remember, there are a lot of people out there who are telling your clients they need to be doing it the old way. When you're not around, people are pushing them back into their comfort zone even though you moved them out 30 minute ago.
Perhaps the most important suggestion is that we all be obsessed with the creation of a process that meets the unique challenges facing us as inbound marketers. What we create today will propel us into the future. Inbound marketing is in its infancy. We are the people who will create this practice and be responsible for changing the way marketing is done. We are the people who will be responsible for getting our clients leads. The sooner we set the right expectations and over deliver, the sooner inbound marketing will become the ONLY way to market your business.
About the Author: Mike Lieberman is president of Square 2 Marketing. Mike is the co-author of two books, Reality Marketing Revolution and Fire Your Sales Team Today! Mike's agency specializes in the installation of an inbound marketing methodology and the implementation of inbound marketing tactics for entreprenurial oriented businesses across the country. You can follow Mike @Mike2Marketing.