Marketing professionals equipped with the skills needed for inbound success are, unfortunately, often difficult to find. Few agencies and marketing departments are structured to provide on-the-job training that sophisticated marketing programs require, and few universities have adapted curricula quickly enough to develop the young professionals we so desperately need.
According to Eloqua's 2012 Marketing Skills Gap survey, "75% of marketers say their lack of skills is impacting revenue in some way, and 74% say it's contributing to misalignment between the marketing and sales teams."
So what's causing the gap? According to Paul Roetzer (@paulroetzer) in The Hybrids are Coming: Evolution of the Prototype Marketer, there are three main forces—change velocity, selective consumption and success factors. All of which are influenced by innovations in technology that are changing consumers' purchasing processes, and the way marketers build, execute and track campaigns.
That said, it makes sense that the biggest deficiencies exist in mathematical and technical skills. So, what can you do as a marketer to stay ahead of the trends, keep abreast of new technologies and push your capabilities forward? Read on.
Be Continually Curious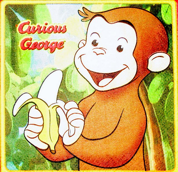 With the industry evolving on a daily basis, it's hard to keep up. That's why curiosity and a desire to learn are two of the best traits you can acquire as a modern marketer.
Looking to advance yourself? There are a wealth of free online resources available to bring you up to speed on all things inbound—from content marketing to data analysis. Check out this list from Christina Schmitz (@christinacs).
It's also helpful to set up Twitter lists of influential marketers to easily stay on top of real-time industry news, developments and best practices. Here's an example list created by my colleague Jessica Donlon (@jessicadonlon) that provides a good starting point.
Finally, consider industry conferences to learn from tried-and-true professionals. My favorites are SXSW Interactive, Inbound and Content Marketing World.
Find a Trusted Partner
Remember, you're not alone. As you're evolving your skills, it may be in your best interest to outsource some activities to an agency partner.
With a savvy, hybrid agency in tow, you gain a support system that can help move you in the right direction, answer your questions and fill in skill gaps.
How are you advancing your professional development? Share your wins, struggles and resources in the comments.
About the Author: Tracy Lewis is an inbound marketing consultant with PR 20/20, a certified Gold HubSpot partner and inbound marketing agency that combines content, public relations, social media and search marketing into integrated campaigns.
Related reading: B2B Marketer's Guide to Going Inbound [Ebook]
Image Credit: jsmjr