Mark Gibson wrote an excellent article about a company who was on the fast track towards inbound marketing success. Then, hope died. See the graph below. If they had kept on their path, Mark predicts they would have gained 12,000 visitors.
Can you guys guess why it happened? Hint: It's a sales and an account management problem.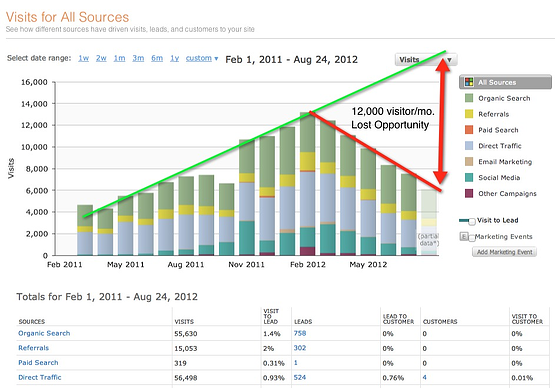 Go
read the explanation
at Mark's blog.